I did a quick search before posting this but couldn't find it discussed before.. so...
Did a bit of searching on the interweb and found some more info about this notorious fortified wine "Night Train Express" that causes Jakes head to hurt..
Here's Jake in the movie with the empty bottle (I've lightened the image - also note it came in a green bottle)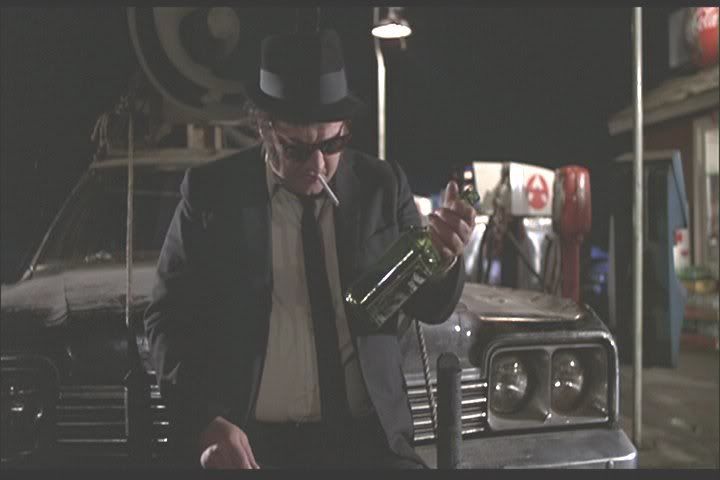 Here's a full bottle... (clear glass)
And another (different shape)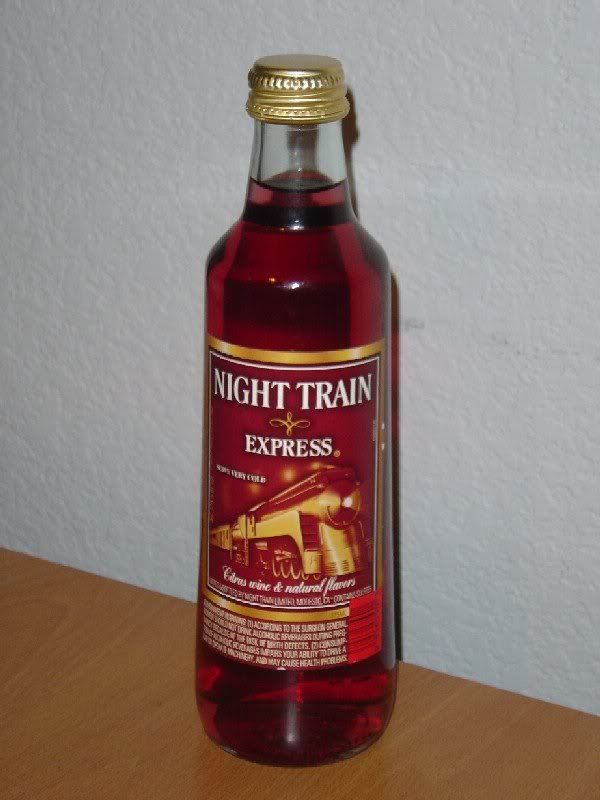 More info here:
http://en.wikipedia.org/wiki/Night_Train_%28wine%29
And here:
http://www.bumwine.com/nighttrain.html
I must admit I've never drank this "wine"
....however I did make my own head hurt quite a bit in my youth with a similar fortified wine called "THUNDERBIRD" which was made by the same company (E & J Gallo Winery) that made Night Train Express.
Cheers!!
Rob